Non-Fiction Explorers Group
November 21 @ 6:00 pm

-

7:00 pm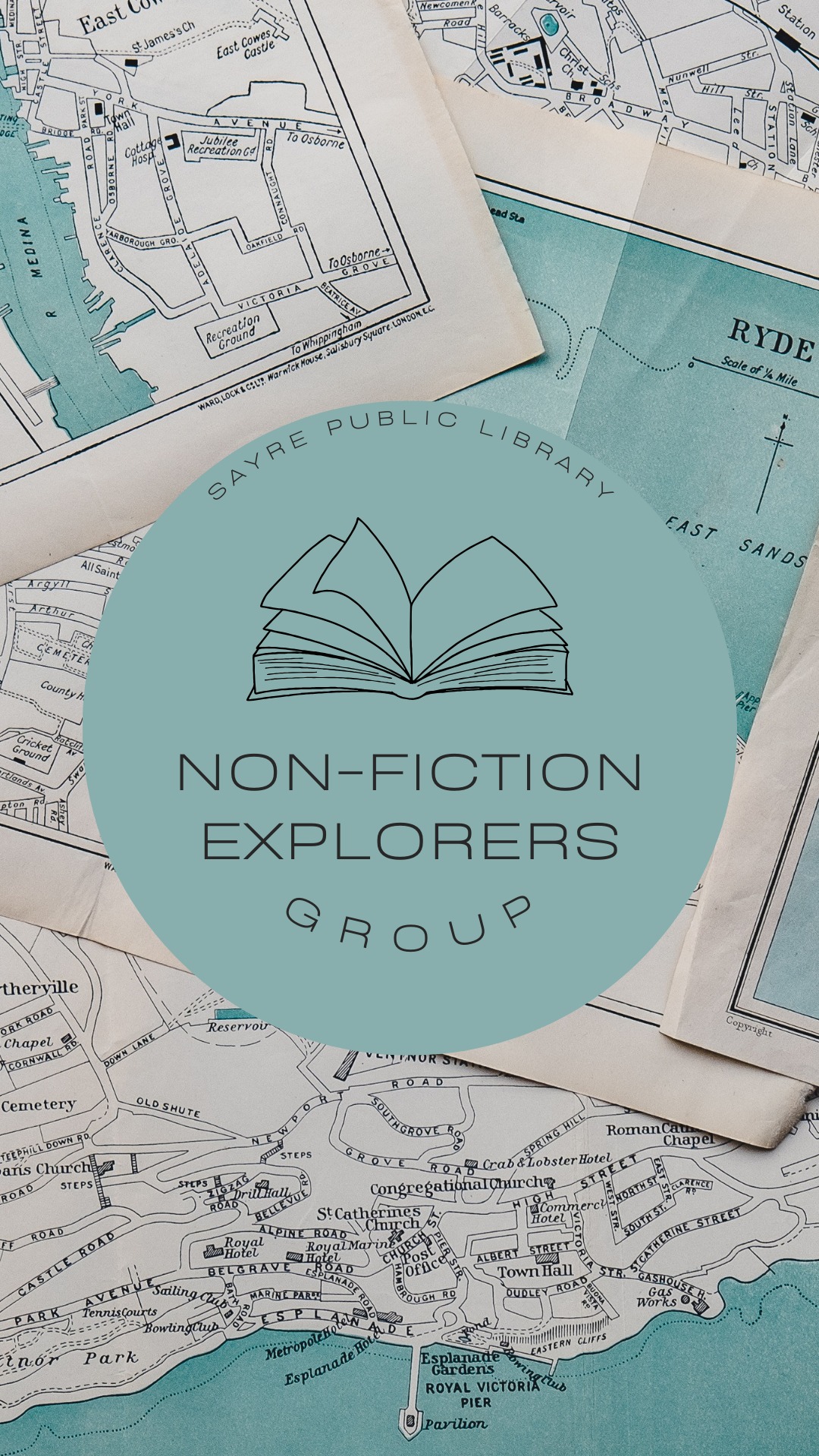 Do you love the idea of a book club, but stress over the obligation of reading in time, keeping up with reading, and so on? We have a new ongoing event for you beginning on Tuesday, November 21st, at 6:00 to 7:00 p.m. It's called the Non-Fiction Explorers Group, and the only thing required is for you to have read, watched, or listened to some form of non-fiction media during a month. It might be a non-fiction book or biography, a podcast, a documentary, or a magazine. What is important is that you come and share what you found, learned, and engaged. Together a great discussion can take place, and everyone can come away having learned something.
Our sessions will take place in the library. The sessions are open to ages 18 and up. Meetings will take place monthly on the second-to-last Tuesday of each month. There is no sign-up for this event, and we will have refreshments on hand to help us enjoy our discussion. During the first session we'll share, then discuss how we want to move forward with the group. So, if you've listened to a true crime podcast, read an autobiography, or you're just curious to learn something new about the world – this event is for you.
Looking forward to it!
Related Events